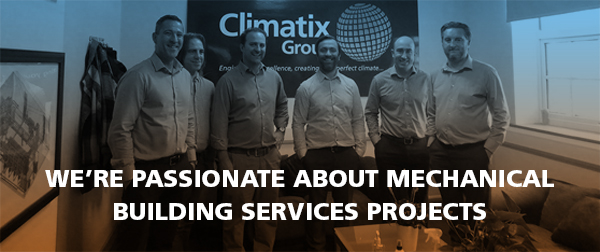 In what has been a challenging year for us all, we were keen to reach out to you and remind you that we are here and looking forward to working with you in 2021.
Our services have continued through Covid, our business as usual policy like other contractors has been a life line for the industry to keep construction and key projects progressing. We have been working on many contracts too, it is always good to start a new relationship and just proves that right now collaboration and partnership to deliver great work is what we all need.

MANY STRANDS TO OUR SERVICE
Reflecting on our service, we pride ourselves on being able to offer a full solution to mechanical building services works. Our expert team enable us to deliver our exceptional service from design, management of projects to completion, our onsite team and ongoing service maintenance too.
We are all set to embrace 2021 and drive forward our collaborations, so please do get in touch if you need our support in any way or in fact have any project you would like us to look at!
We would like to wish you a Happy and Safe Christmas and wish you all a Happy 2021, where we can continue to work together and support each other through the challenges of this last year.
OUR TEAM TODAY
2020 has seen some changes in our team, exciting times for the business as we progress and continue to grow and deliver excellence in our everyday for our clients.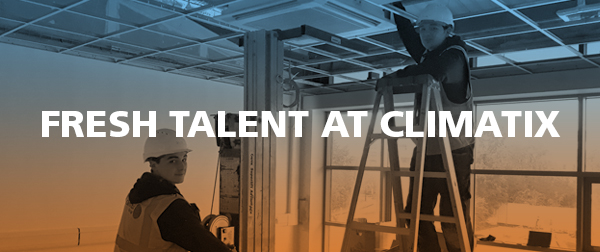 Key members of our team are Joe and Jamie 2 apprenticeships that are learning while working, it's a great way to get started in our industry and there is nothing better than hands on experience and being able to learn from our highly experienced team. Our sector and scale of projects, ensures our leading engineering apprenticeships experience all stages of key projects with team members to mentor them every step of the way! Our core team support them every step of the way as they continue to grow.
Phil Pedley, Head of Maintenance and Small Works
Thrilled for Phil to join the business in November, with 35 years' experience in the mechanical building services works industry he is armed with great standards and focus on delivering the best maintenance service to customers. Equally an area we do offer now but this year has become clear is an opportunity for us to extend our offering and so Phil will be a driving force to engage and gain small works projects up to value of £100K, we can cater for all key sectors in this space and so excited to see how this new addition to our team drives forward new relationships.
PROJECT SPOTLIGHT 2020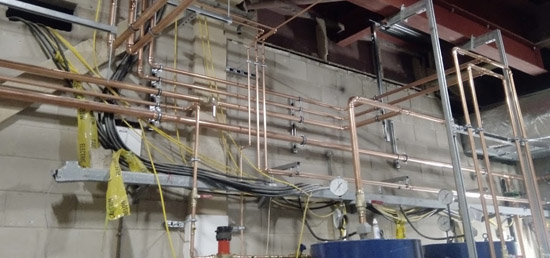 We are due imminent completion on the TYMS building at University of York. We have undertaken the Mechanical and Engineering design and build of circa 10,000 m2 of teaching and office space. We are in the process of completing all works to the main building with commissioning starting in the very first week of the new year.
PROJECT SPOTLIGHT 2021
We are looking forward to working on and completing the mechanical building services including heating, ventilation, domestic services, BMS and plumbing installations for the new Care Village in Harrogate in 2021. A great project to be involved in and demonstrating new collaboration and teamwork to keep this crucial project on track.